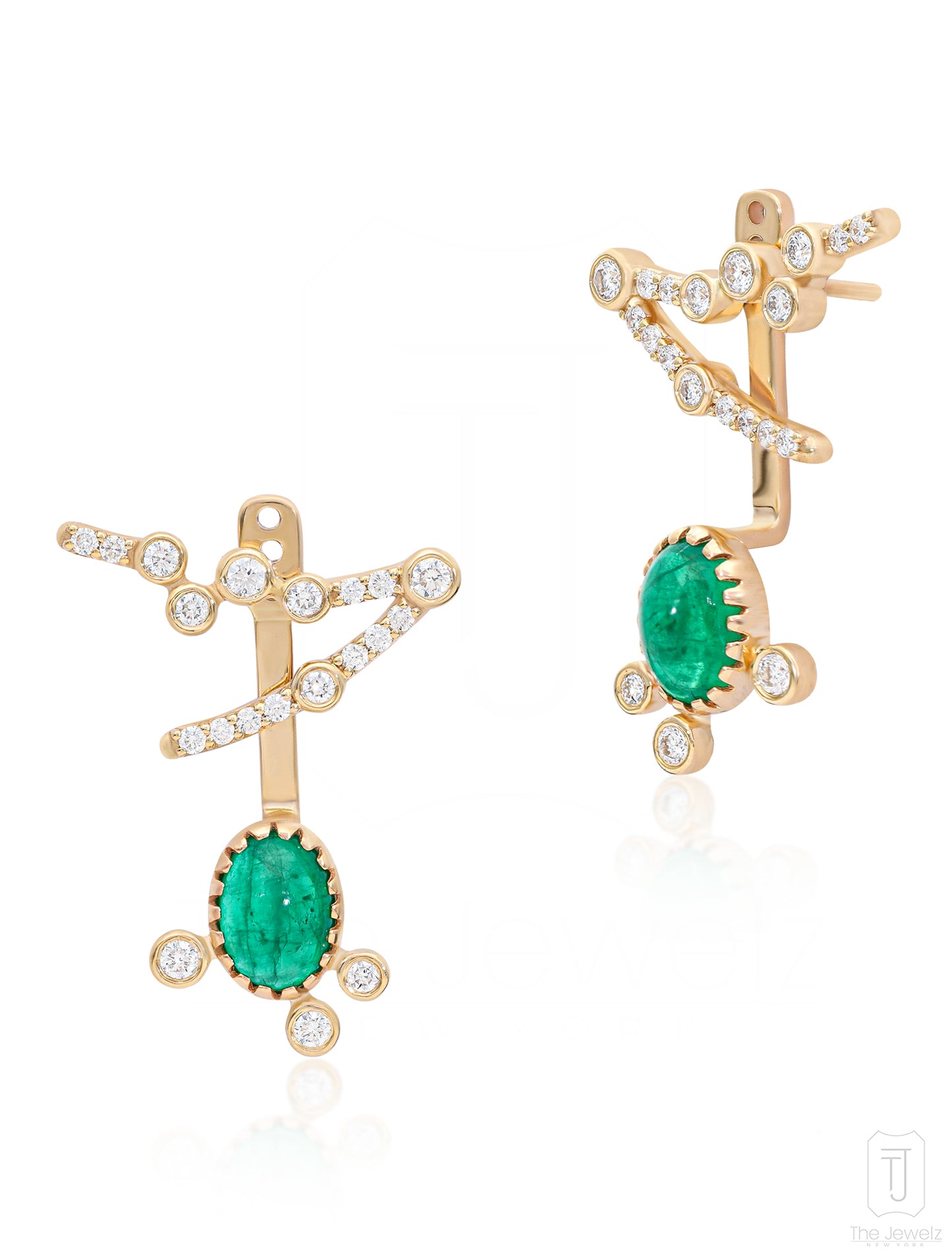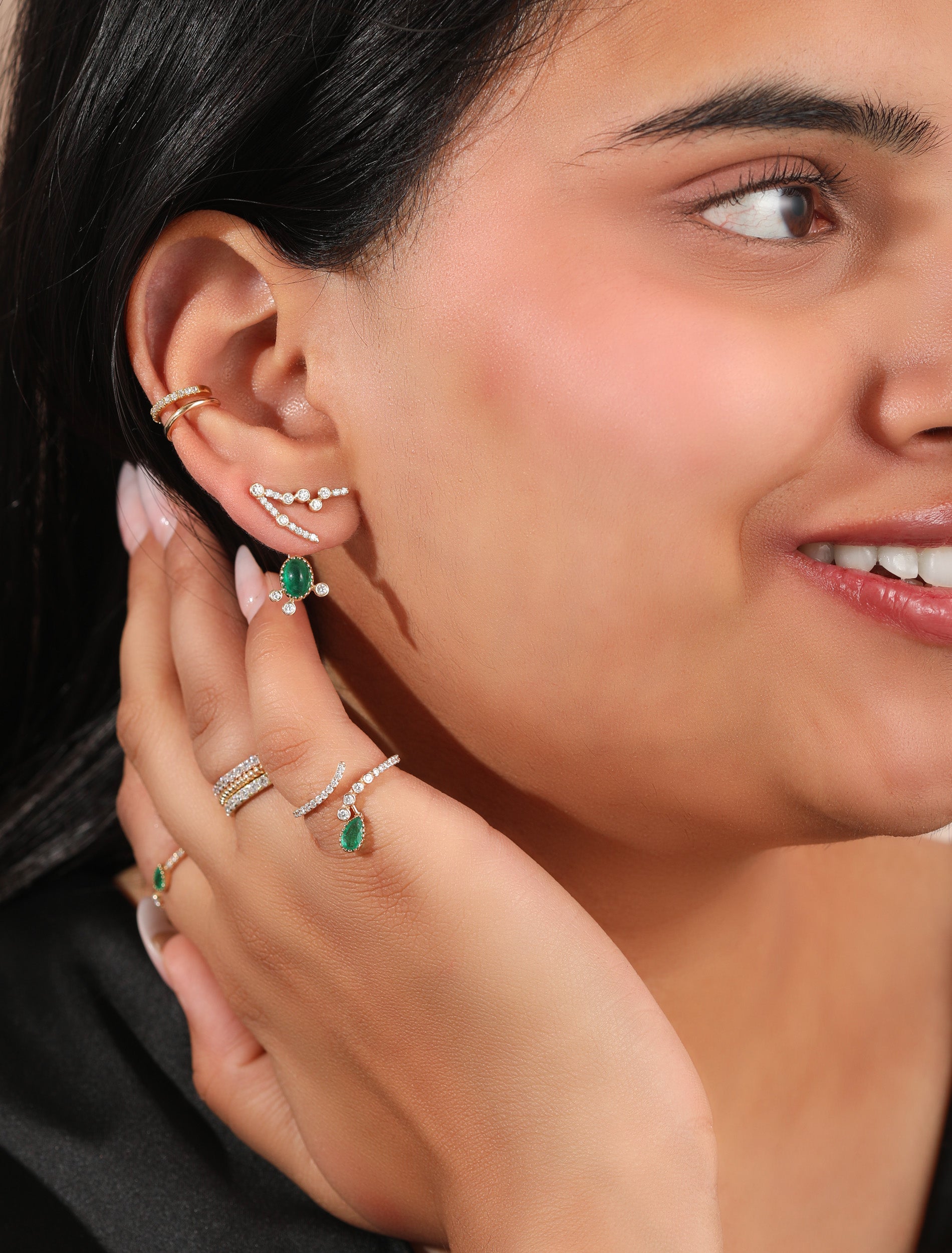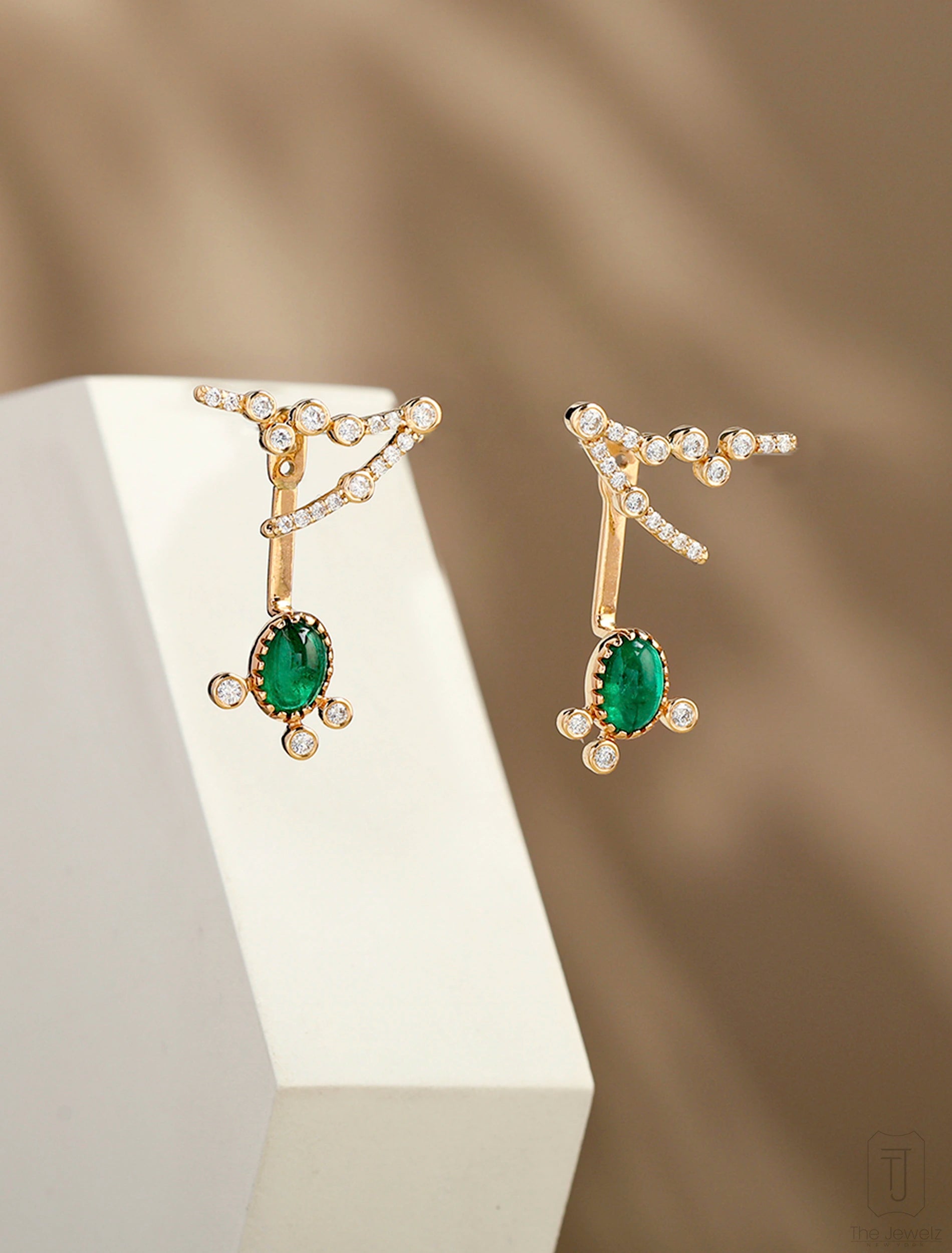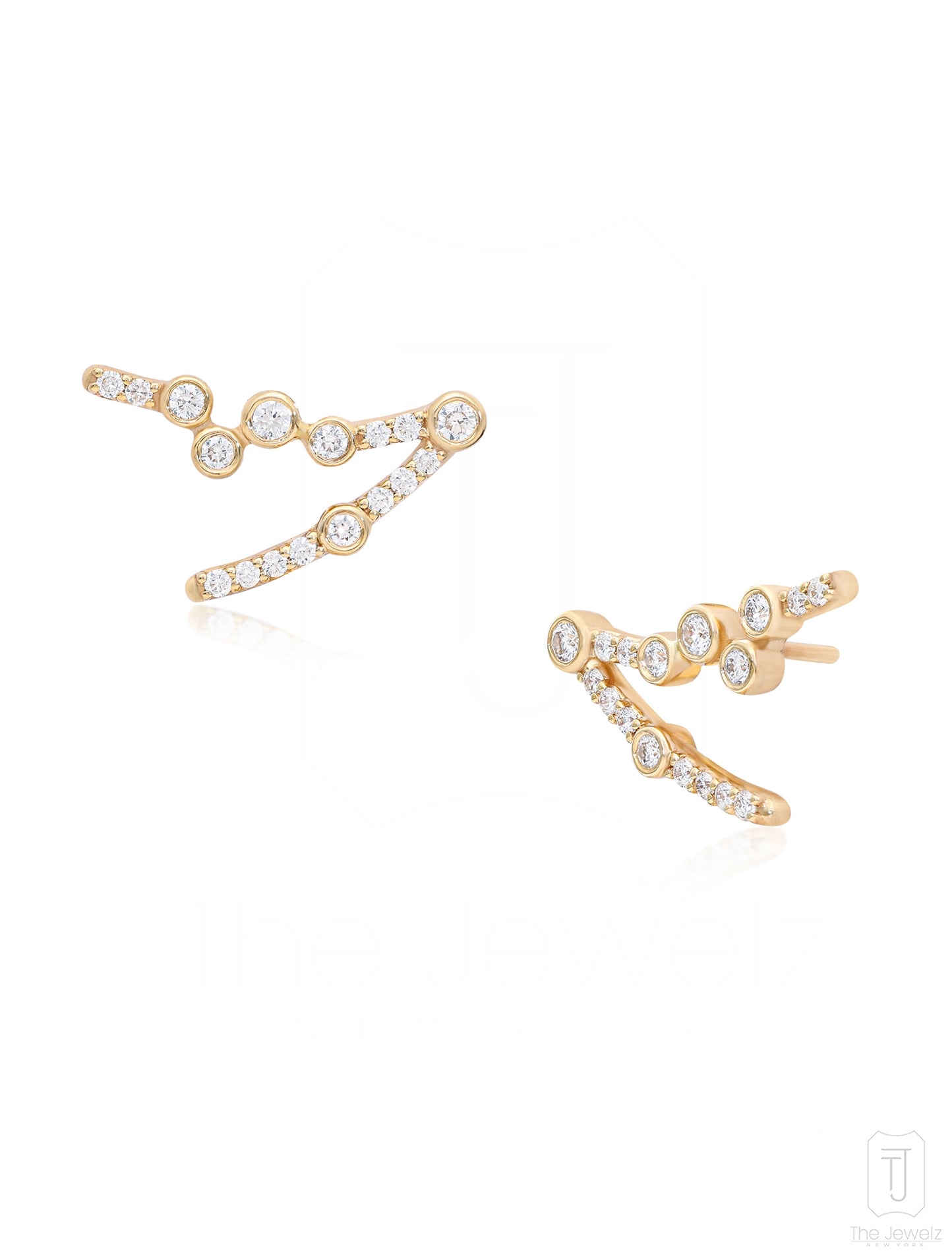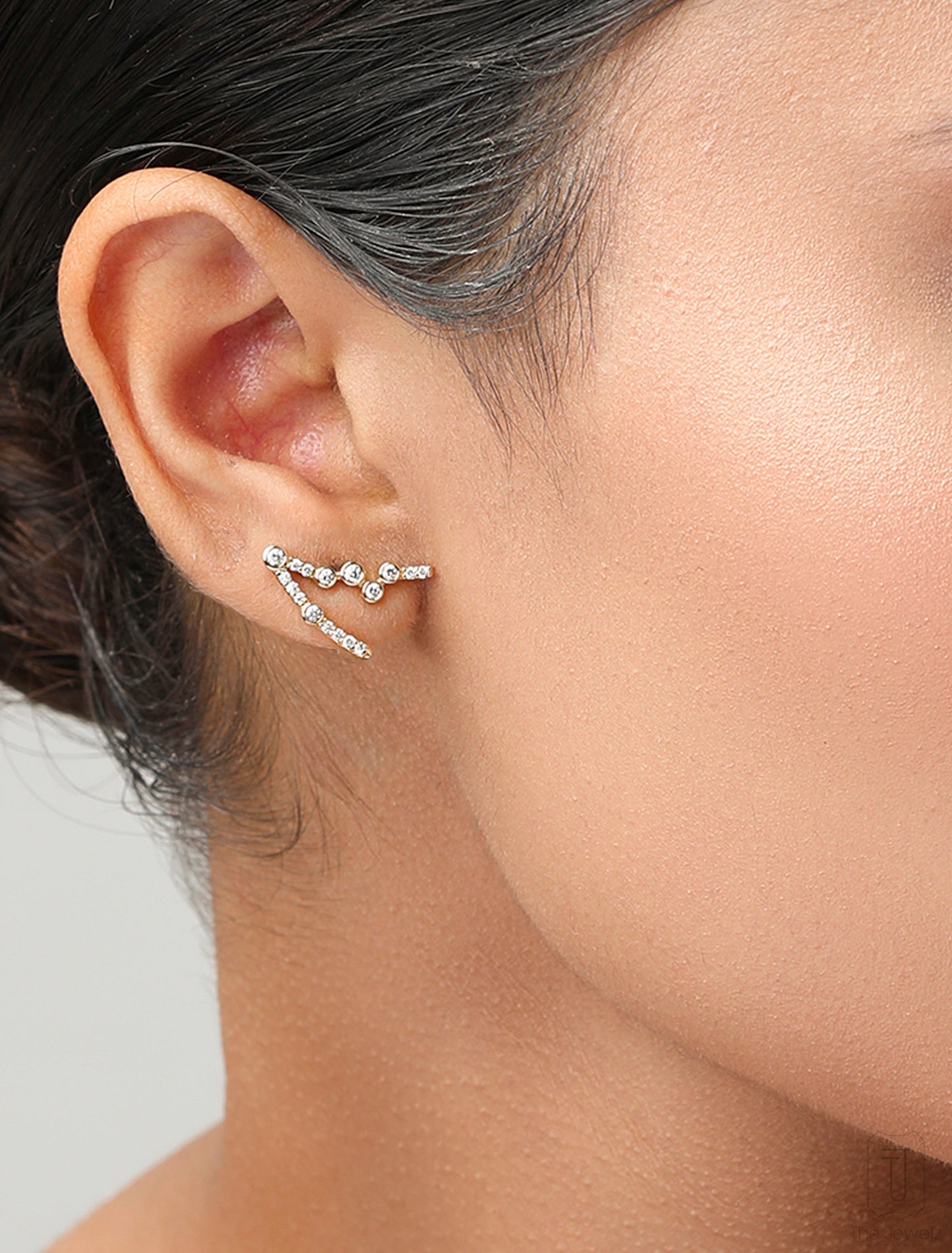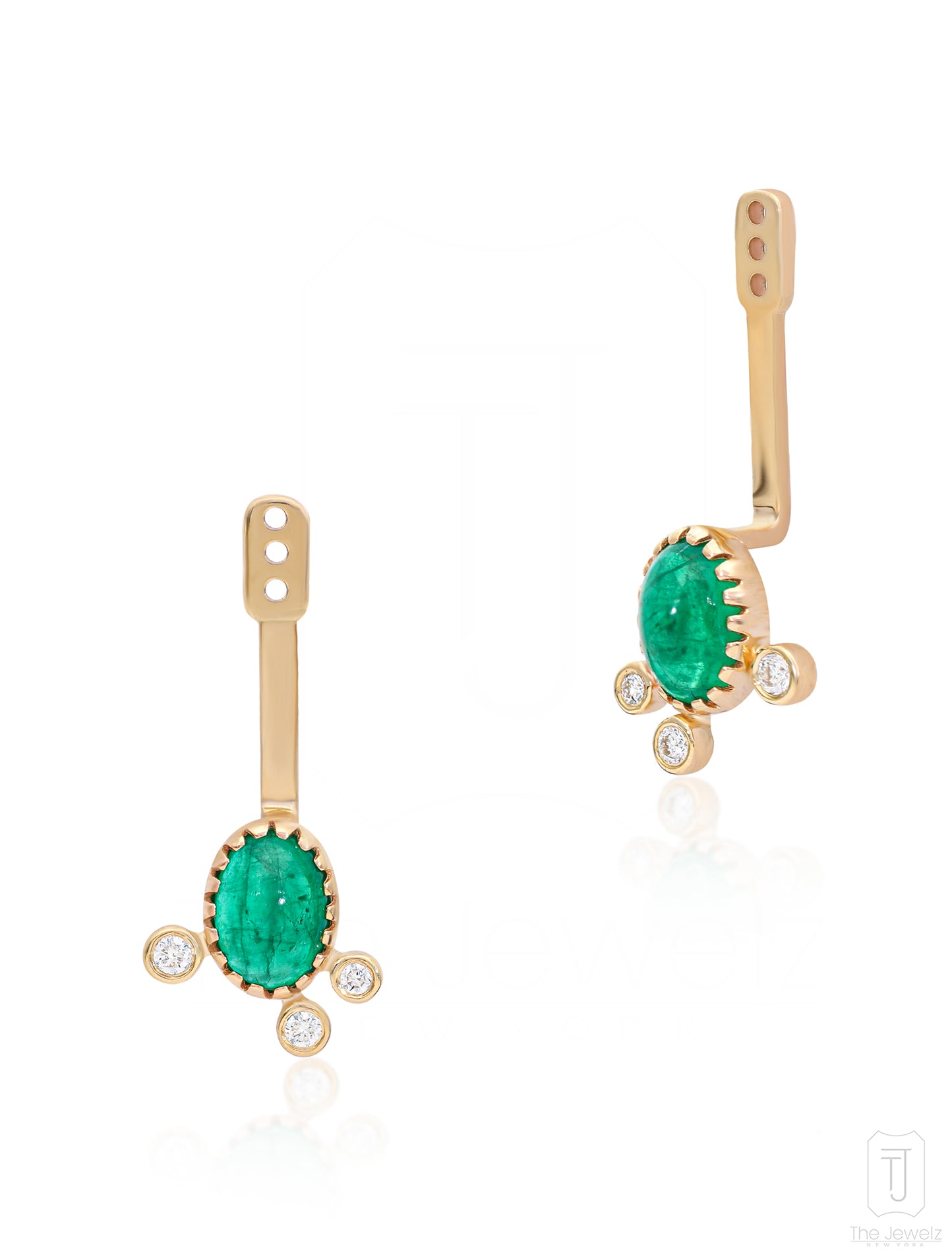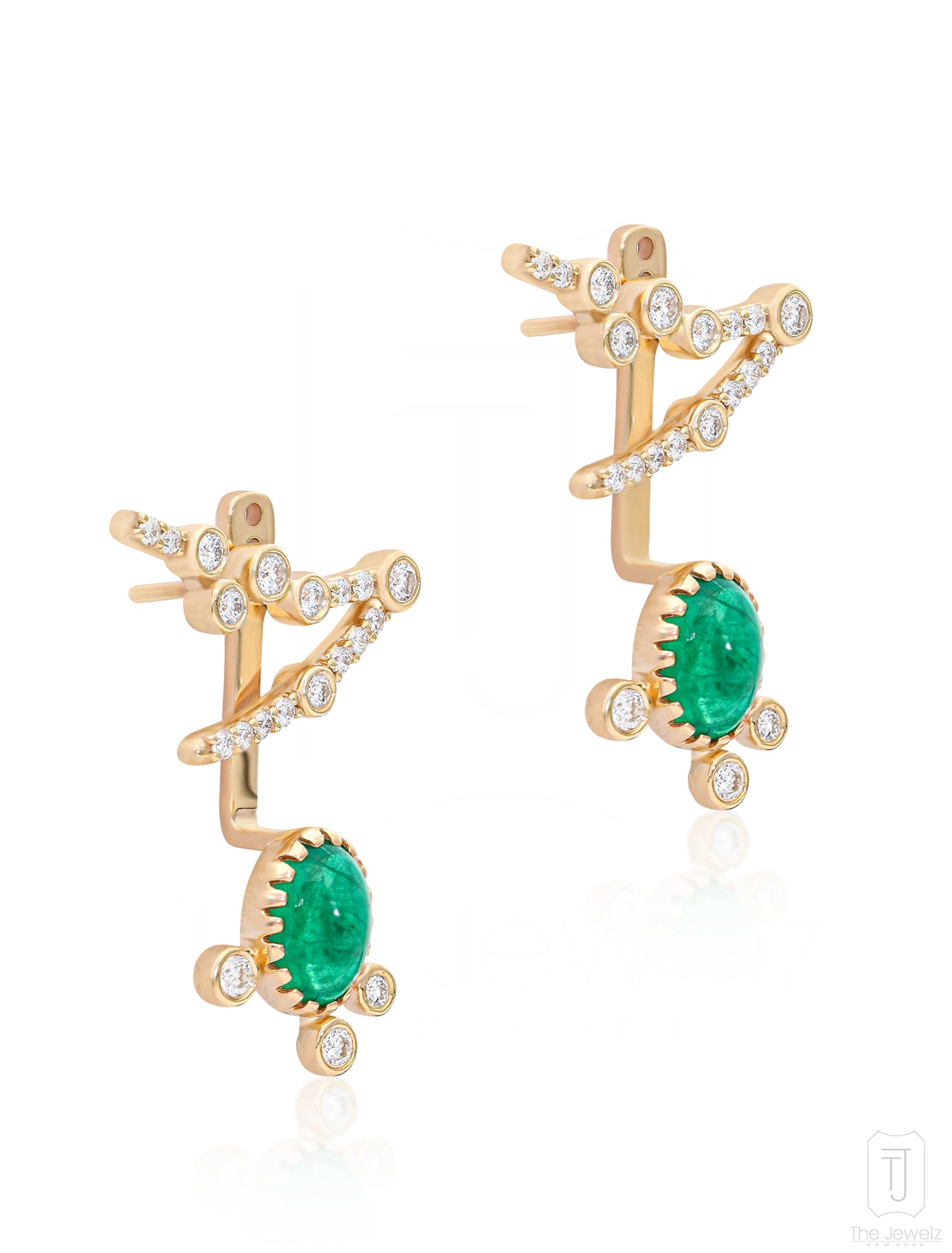 Description

These intricately designed earrings showcases the Emerald and Diamonds in perfect harmony, as if they were dancing together in the light.

Gemstone Galley:
Dubbed the best emeralds in the world, Colombian Emeralds originate in the lush green mountains north of Bogotá, Colombia. Also referred to by natives as "evening stone," the Colombian Emerald is marked first by its color and then by a unique pattern of inclusions, Jardin, French for garden, as they remind of plant foliage.
Specificatons

Emerald Wt.-1.84 Ct.

Diamond Wt.-0.45 Ct.

Metal Wt.- 3.14 Gms.

Gross Wt.- 3.60 Gms.
SKU