Introducing Estivo: A Manifesto of Modern Meets Architectural Sensibility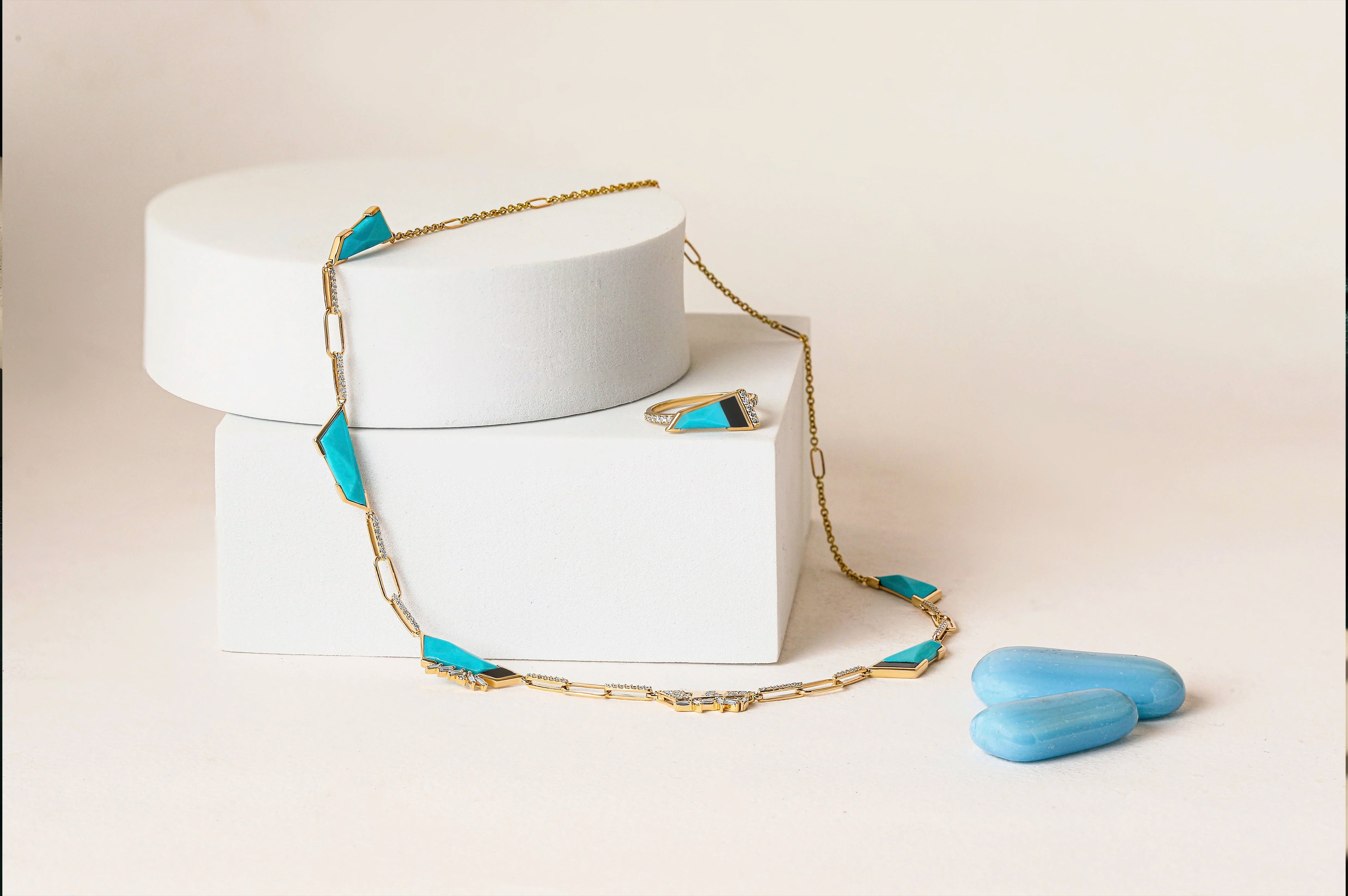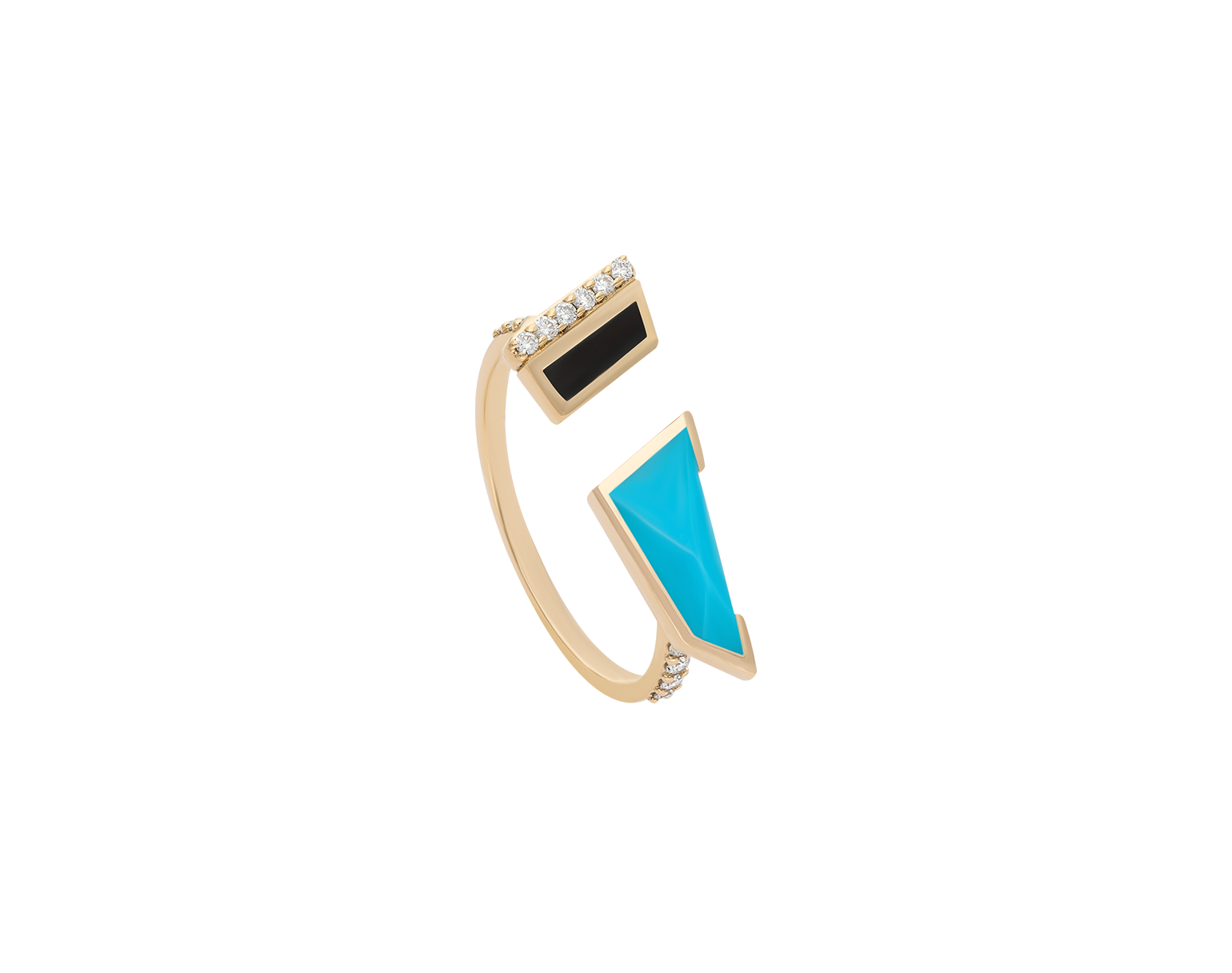 The Jewelz's new collection Estivo is set to put a spin on modernist fine jewelry. Mounted in the brand's signature style, the collection brings a unique dimension to ocean-core jewelry. Nothing beats the commanding aesthetic of Turquoise, the mesmerizing blend of this blue-green stone instantly transports you to the white sandy beaches of the Bahamas. Not only does it add a splash of color and character to any look, but also infuses playfulness to easy adornments.
In the realm of jewelry design, inspiration can come from a myriad of sources. From historical movements to cultural or pop influences, New York has continued to be a haven of creative stimulants for designers and artists. Uniting sleek art of geometry with a modern sensibility, Estivo is woven together with the influences and layers of Art Deco elements. Central to this collection is the use of a singular turquoise shape but in varying sizes.
As effortless as it may look, sublimating geometric forms into smoothly flowing jewelry pieces is unsurprisingly a dexterous task. Jewelry makers all around the world aren't just enamored by the dreamy blue charm of this stone but also the integrity that it provides to structural designs."We spent hours finalizing a silhouette that had the proper proportions and weight. The idea was to emphasize the beauty of wholeness while also reminiscing the uniqueness that brightens up in a larger collective", the designer explained. The deliberate juxtaposition of Black Onyx and baguette Diamonds with Turquoise creates a cohesive aesthetic while allowing each piece to stand on its own.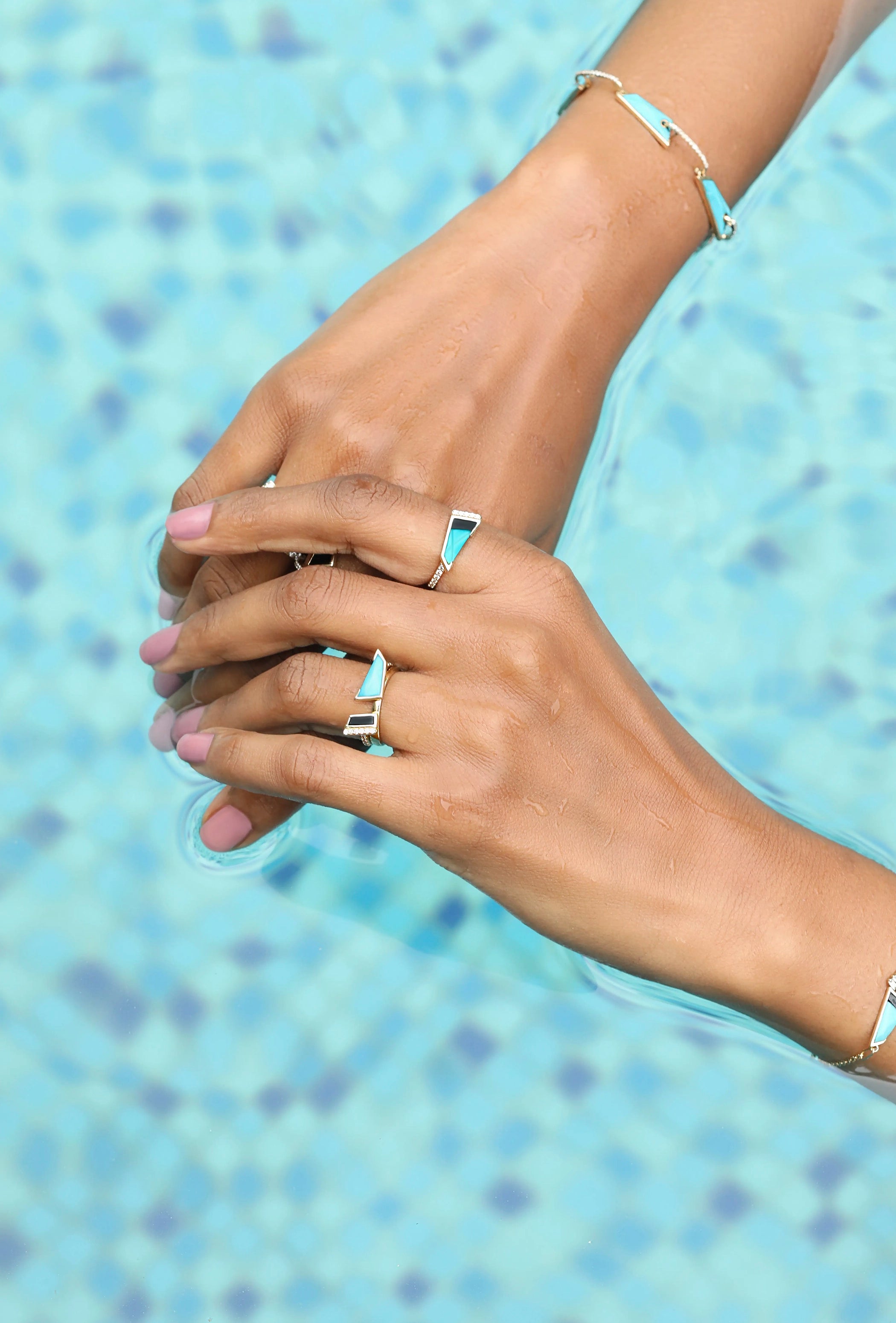 Estivo reinterprets the Bauhaus style of merging form with function and incorporates clean angular lines and modernist symmetry. By marrying fractal geometry to the striking architecture of New York, Estivo creates a wearable piece of art that effortlessly complements any ensemble. "Cutting stones with unsullied precision is something that takes years of practice and a stable hand like a surgeon, and we are blessed to have lapidarists who were able to make this collection glaringly alive."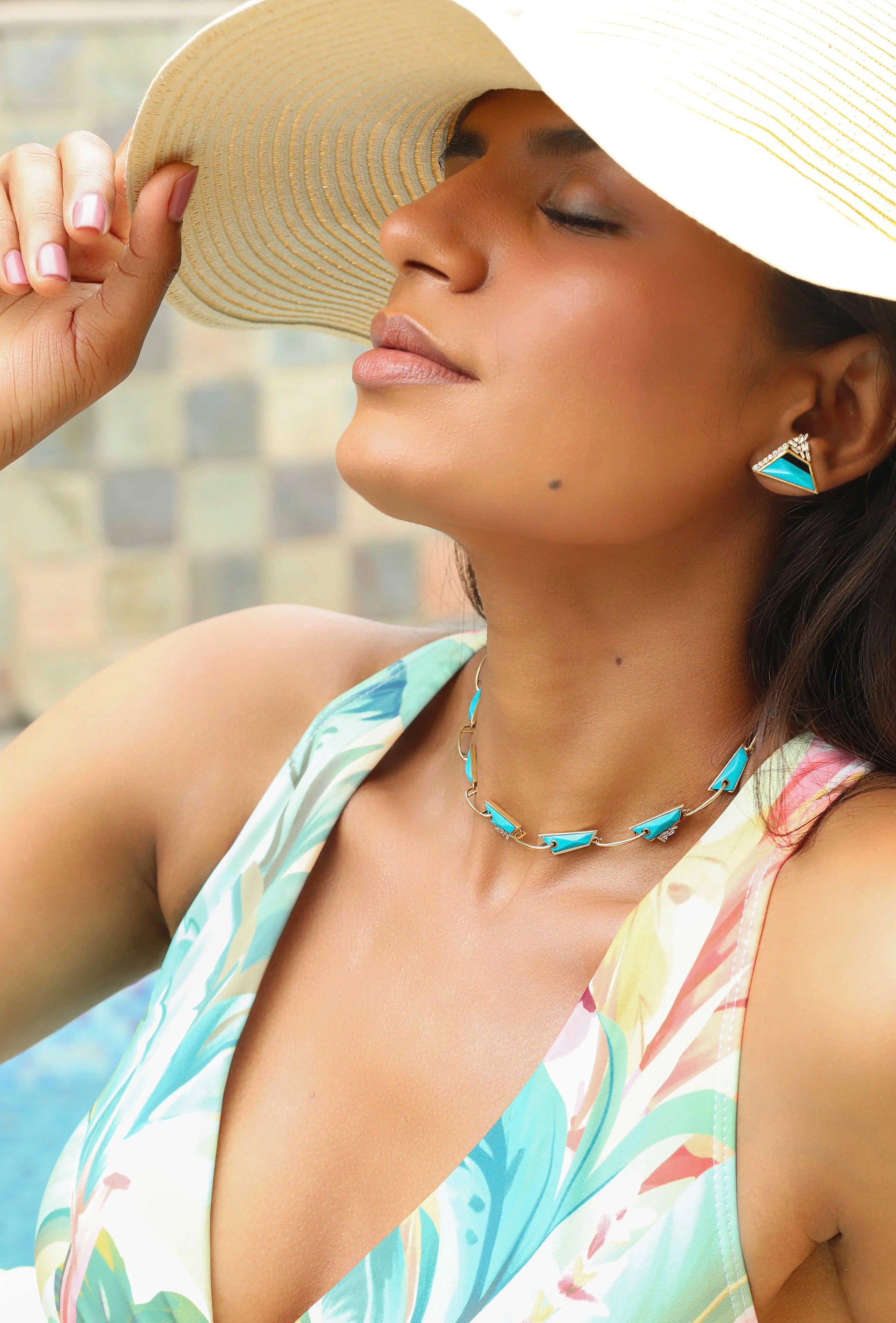 "There is a harmonious dichotomy between constructivism and art deco that translates this single form of Turquoise shape into an array of unconventional range of supple and comfortable rings, earrings, bracelets,and necklaces", adds the designer.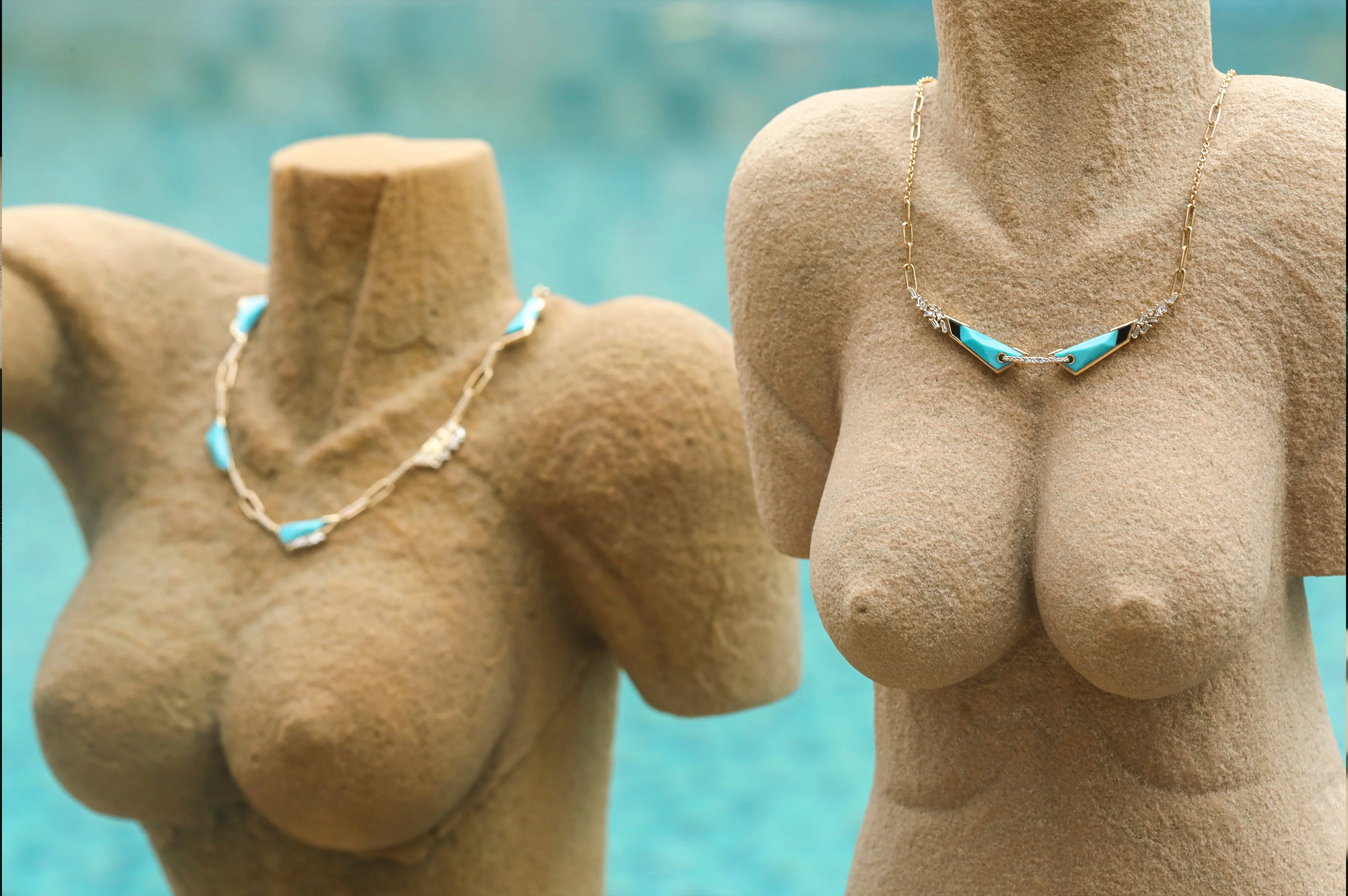 These multidimensional pieces are constructed to elevate your style in an effortless manner. The minimal visibility of metal lets the Turquoise enjoy the spotlight it deserves. Interspersed with Onyx and Diamonds, Estivo creates a striking contrast and breaks the code of Turquoise just being a summer staple while simultaneously embodying the essence of all-season
opulence. The intricate handcrafted detailing and abstract yet sleek design put together an emblematic jewelry collection achieved through more than 400 hours of hard-work by master artisans.
In a quest to create something the brand can look back on and be proud of, the house continues to bring forward fresh and exhilarating designs to its already vivacious bouquet of collections. Estivo further solidifies The Jewelz's intention of creating pieces that transcend through time.