Emblème: Ancient Protective Talismans Wrapped in Art Deco-ish Charm
Talisman jewelry has become a great way to connect spiritually with one's inner self and simultaneously shield oneself from the outer miasma. The Jewelz has always been conscious about creating jewelry with intention and sublimity. Emblème is the newest addition to the brand's exquisite multifarious collections.
The designer explains, "Symbols are as old as humanity and are embedded in all folklore and cultures. I wanted to use symbols or totems that are believed to harness prosperity and auspices of luck. These talismans adorned with gemstones can inspire rejuvenation, growth, wisdom and good health." The crux of Emblème is the use of stones like Tiger-eye, Black-Onyx, Malachite, and Lapis - prized for their sacred and healing
properties.
In the past couple of years, there's been a surge in the demand for jewelry with symbolic motifs. Buyers are increasingly indulging in purchases that provide them with a sense of gravity in an unsettled environment. 
Emblème
is designed around the tenets of inner peace, wholeness, and resilience.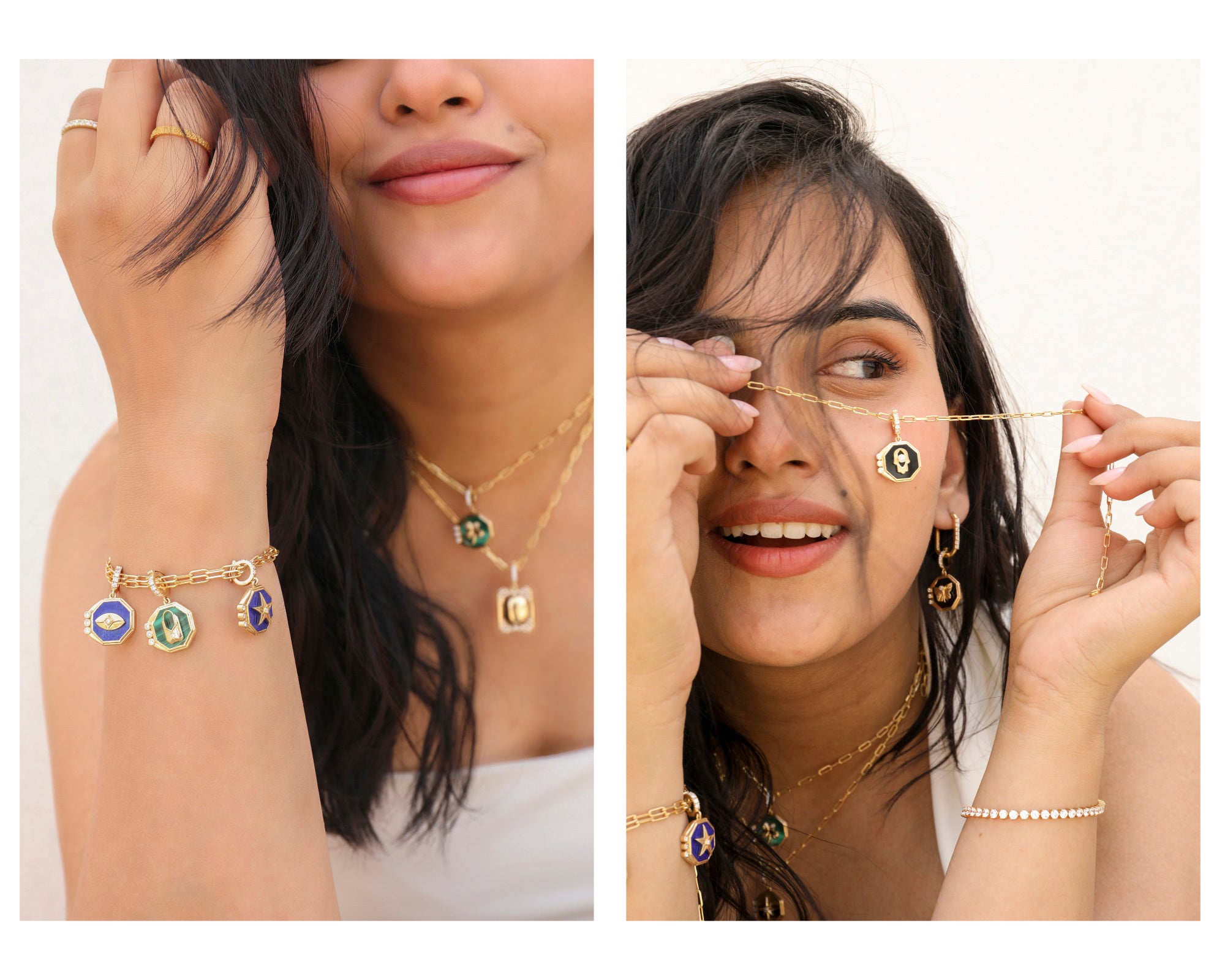 "We are seeing an uptick in customization requests by our customers, and one thread was common in all these requests – STORIES. Jewelry has always been a medium to communicate emotions that you may find excruciatingly grueling to wrap in a sentence; Emblème took seed and grew to create pieces imbued with personal meaning and significance to its
wearer. 
This collection is also an ode to our brand's philosophy – Shaped
by Stories."
Expressly fashioned to be a perfect jewelry chameleon, these talismans – or as the designer calls Emblèmes – are able to adapt to the wearer's mood, style, and occasion. The twister clasp allows for versatility. For a traditional wearer, it's a pendant; for your quirky niece, it's a bracelet charm, and for the one who isn't afraid to experiment with new styles, it's an opportunity to up their ear stack game. Whatever the personality, Emblème remains a statement piece that communicates personal style.
The collection is tied together with symbols including - the Evil Eye, Hamsa Hand, Polaris Star, Four-Leaf Clover, Turtle and Butterfly, known for being harbingers of fortune and deflectors of adversity. The designer wants to leave the stone selection in the buyer's court to make it less of a transactional purchase and give it more of a customized jewelry experience.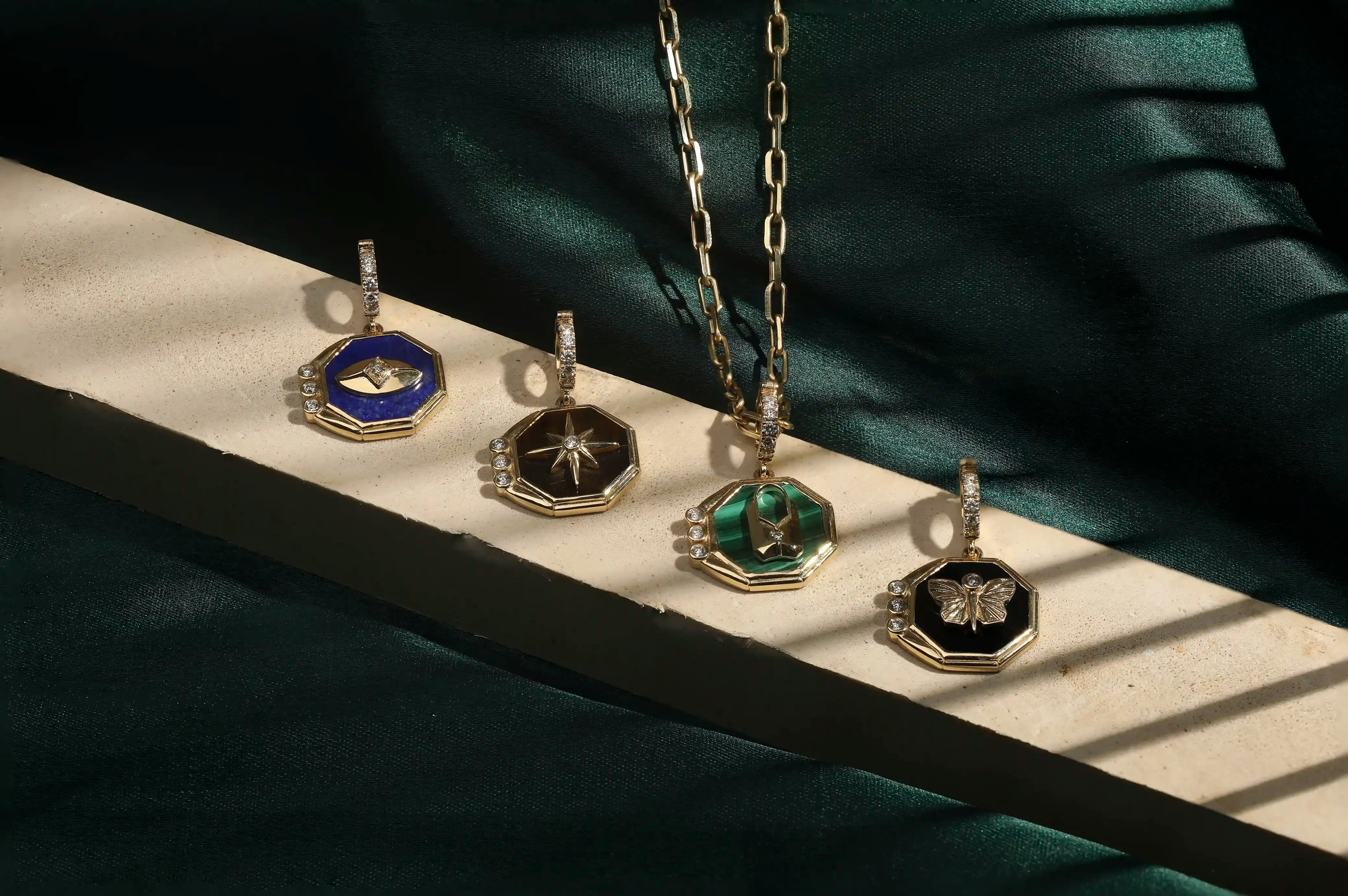 "When a buyer becomes involved in the jewelry-making process, they find an added emotional value in that piece. In this collection, the buyer has the
freedom to opt their or loved one's birthstone and get it set atop the symbol and even get their choice of symbol engraved," says Vishal, the founder of the brand.
With an emphasis on geometric patterns, lattice screen mountings and contrasting colors, the collection presents a reboot of the art-deco era. Even if you are a staunch realist and all this mystical talk sounds like gibberish, it'll be highly unlikely even for you to resist
Emblème's deco-infused charm.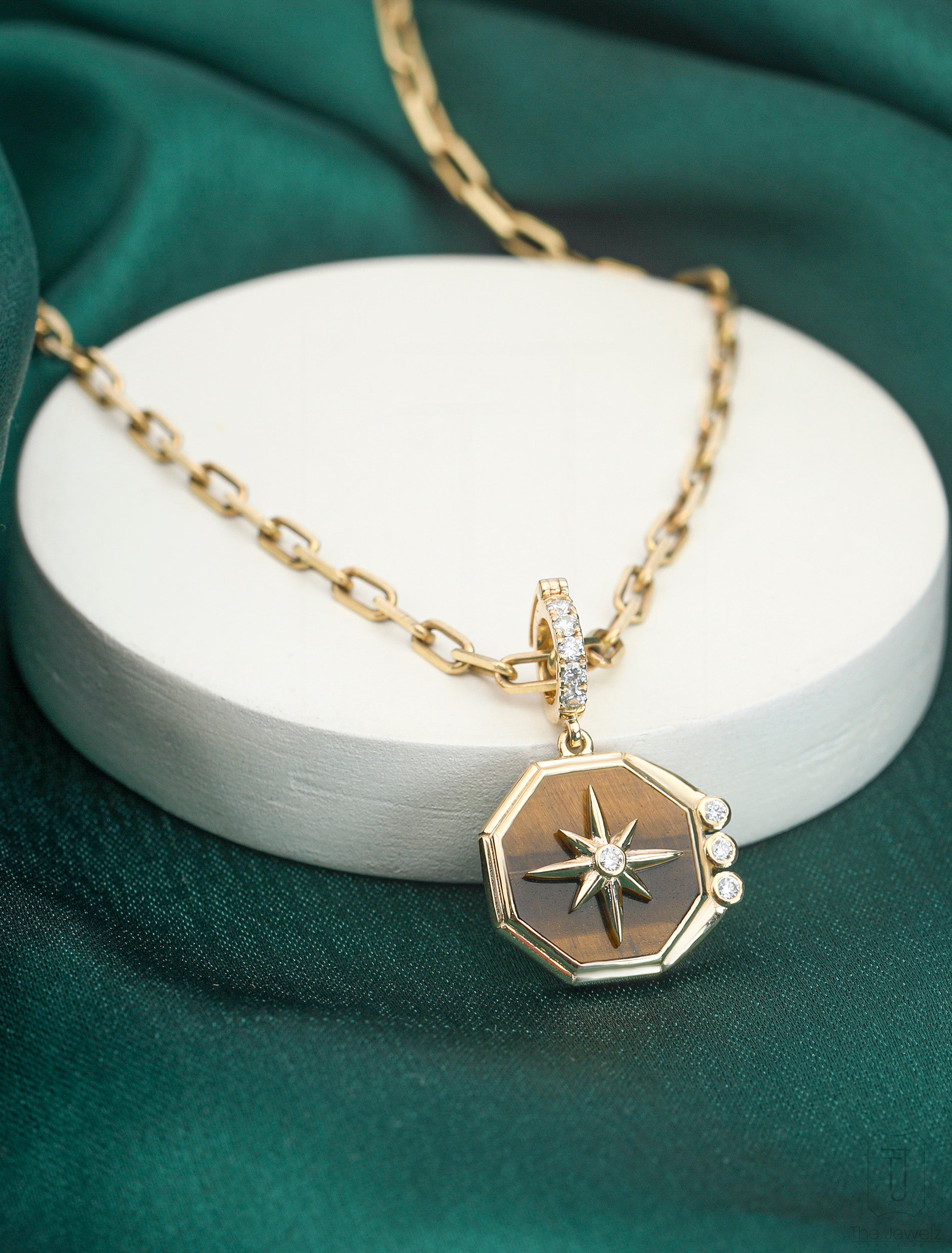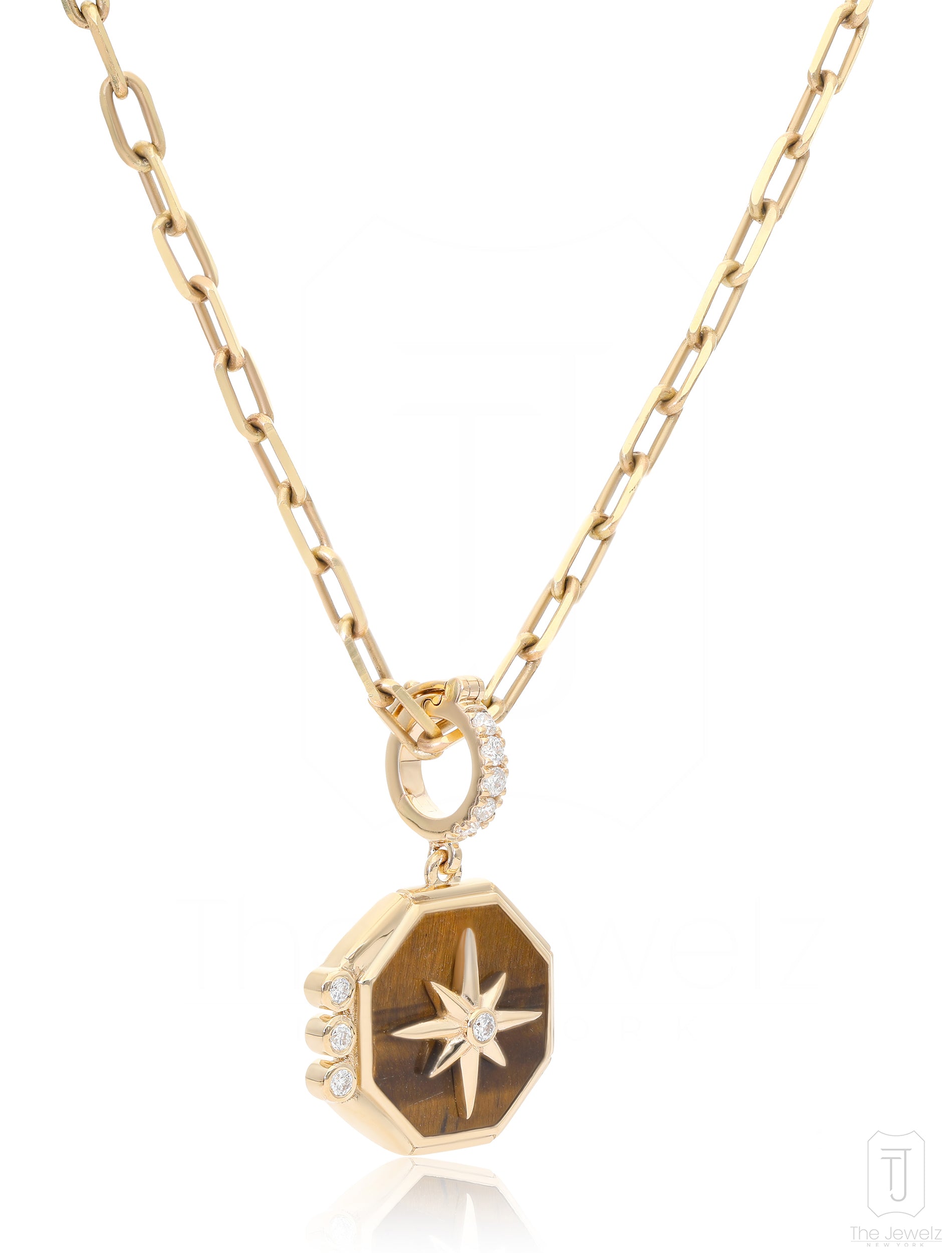 Polaris Star Emblème
A reminder to stay true to one's path and to always seek the light in the darkness, Polaris Star Emblème serves as a beacon of hope for travelers and adventurers.